Welcome to THE SHACK
For those who love to listen
Our next Shack performance is

SATURDAY, 4th FEBRUARY 2023
Commencing 7.30pm - 11.30pm
Presenting
GREEN MOHAIR SUITS
CAMERON JONES TRIO
CHARLOTTE ROSE

At the Ted Blackwood Hall,
Cnr Jackson Rd and Boondah Rd, Warriewood NSW 2102
Tickets $30 
Members $25 
Click here to book.
BYO drinks and nibbles and remember to bring everything you need - cutlery, cups, etc. We ask you take any rubbish with you as the venue requires us to clean the hall and remove all rubbish at the end of the night. Your assistance will be extremely appreciated.
GREEN MOHAIR SUITS
 A quartet of expressive songwriters that take their four-part harmonies as seriously as they take their dedication to a good time, The Green Mohair Suits, (Brian Campeau, Richie Cuthbert, Jason Mannell and Ben Romalis) hold a reputation for inspired showmanship and performances as brash as they are emotive. 
Having started as a way to hang out, enjoy a few drinks and stretch their obvious skills at smaller unrehearsed gigs, things have snowballed to hardcore recording sessions, main stage festival spots, international supports and, more recently, acting as the backing band for the initial Australian release of Beck Hansen's Song Reader featuring the likes of Josh Pyke and Caitlin Park. 
The Green Mohair Suits' inspired musicianship has seen them compile a collection of quality original tunes – a solid mix of heartbreak and hangover, humour and humility – that are 
crying out to entertain a broader audience. 
Occupying a broad musical landscape somewhere between Beck, Fleet Foxes, Tom Waits, and Gram Parsons, GMS' style basks in the glow of "Garage-grass". Fans should expect happy sad songs (or sad happy songs) in a harmonious blur of booze-soaked good times.
Web here
Listen here
Watch here 
Book here
CAMERON JONES TRIO 
Cameron Jones is a guitarist, composer, festival director and educator. With his Selmer-style guitar, he harnesses the vibrancy of authentic manouche jazz. He uses percussive guitar rhythms to complement bright, expressive melodies.
Five annual pilgrimages across Europe saw Jones returning to the source of the genre. There, he traced the footsteps of jazz legend Django Reinhardt. It earned him the finest training any manouche guitarist could hope for: mentorship from the late Reinhardt's family and friends. 
The result is a rare depth of authenticity that Jones brings to his repertoire in Australia. He introduces songs with tales of original time and place. In the true spirit of gypsy jazz, nothing about Jones' performances is repetitive. Audiences listen in anticipation as he follows each piece in the moment. It's dangerously spontaneous.
Jones studied manouche jazz abroad with French and Dutch masters including Fapy Lafertin, Paulus Schäfer, Romino Grundhotz, Nous'che Roesnberg, David Reinhardt (grandson of Django Reinhardt), Samy Daussat and Stephane Wremble.  
He's toured and performed with European artists Robin Nolan (UK), Lollo Meier (Netherlands) and Irene Ypenberg (Netherlands).  
In Australia, Jones thrives on gigs with like-minded musicians. He's a member of Spyglass Gypsies and Gadjo Guitars and has performed with Daniel Weltlinger, Ian Date and Ewan McKenzie.
Jones' debut album, The Waterfall Way, is inspired by a street in Bellingen, New South Wales. Memories there of discovering the gold of guitar, jazz and community seep into the down-to-earth music tracks.
Listen here
Watch here
Book here
charlotte rose
Versatile songbird and storyteller Charlotte Rose is the Sydney music scene's best kept secret. A lifelong musician and performer, Charlotte has finely honed a rousing folk/roots/blues blend which is all her own, borrowing elements from soul, jazz and country along the way.
A student of the classics, her covers repertoire extends as far back as The Carter Family and as far forward as Billie Eilish, with arrangements tailored to suit the mood of any venue. Adverse to sitting still, Charlotte has done hundreds of performances since going professional in 2017, notably including supporting Australian music legends Daryl Braithwaite, You Am I, Thirsty Merc and Brian Cadd (among others).
Not just a skilled performer, Charlotte saw success in 2020 when her original song '(Watch Out) Boy' was shortlisted by the ASA Australian Songwriting Contest. The song was released that year as a single from the debut EP from her folk/country trio, The Fallen Robins, who saw back-to-back sold-out shows at Sydney's iconic Camelot Lounge, recognition from triple j, and high rotation on community and regional NSW radio.
With the band about to take a six-month hiatus, Charlotte is getting ready to make her first solo release.
Web here
Watch here
Instagram here
Book here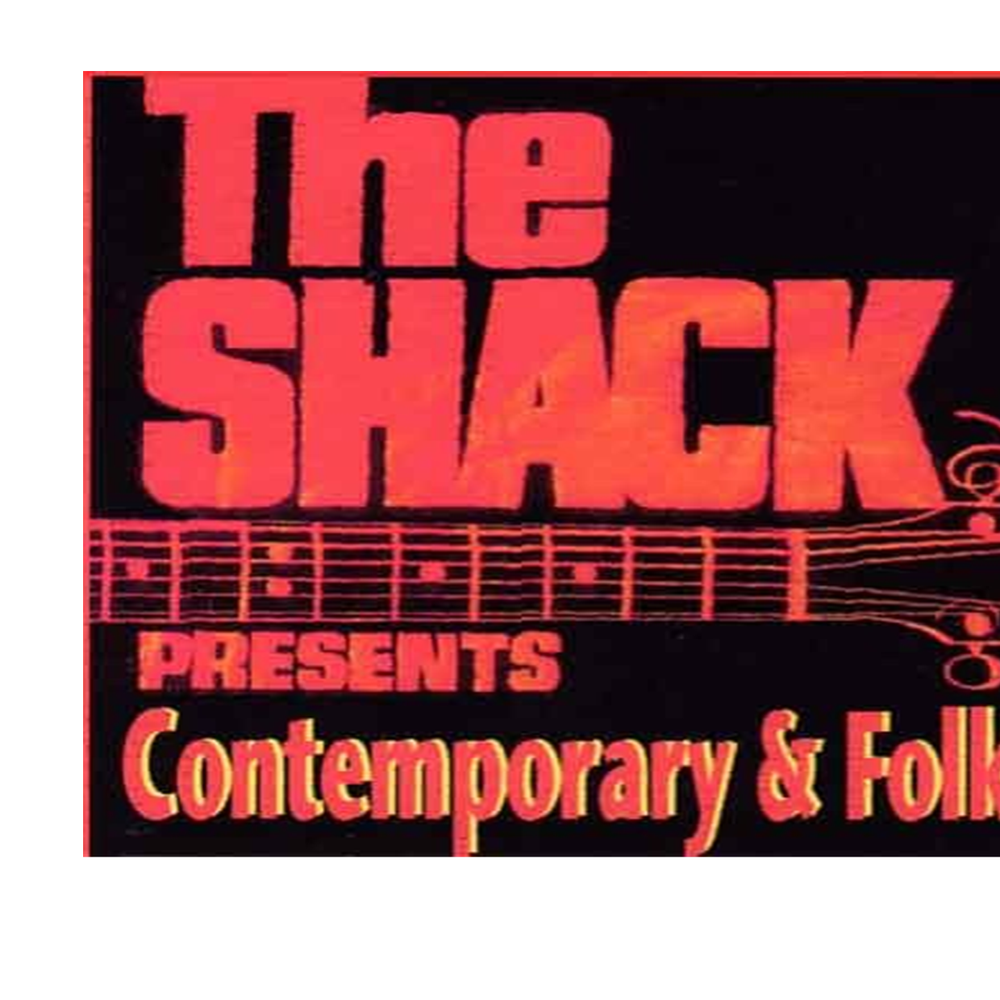 COMING UP in 2023
WATCH THIS SPACE!!
BIG SURPRISES AND LOADS OF ENTERTAINMENT PLANNED
Signup to The Shack Music Club Newsletter